WEDNESDAY, JUNE 3RD AT THE B-ZONE: SALVATORE DE RINALDI GOES FOR SECONDS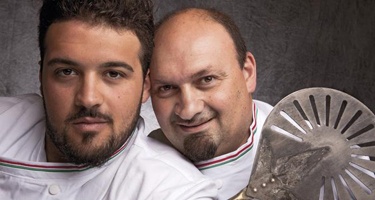 Quarto (Naples) – A strictly verace pizza, cuisine and craft beers for Salvatore De Rinaldi that once again propose the tried and tested Neapolitan formula in the province. Wednesday, attended by the top brass of AVPN, will be officially handed over the label that certifies the true Neapolitan pizza.

The experience gained over the years by Salvatore de Rinaldi who personally deals with the business management together with his son Cristiano, inspired him the idea of a new brand, the B-zone that stands alongside the already well established Taverna di Bacco in via Sementini, Naples. Similar formula, the same enthusiasm for the B-Zone in Quarto where both Salvatore and Cristiano, will pursue the passion for high quality food.