Italian Day at NATO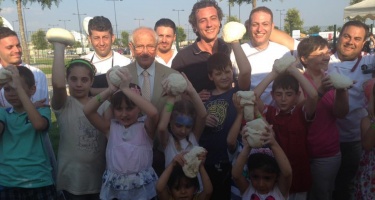 NATO BASE - NAPLES - LAGO PATRIA - June 5, 2015 - It 's just the second year that the Military NATO Base celebrates in the new citadel of Lago Patria, the traditional yearly "Italian Day" yearly. A great event that promotes, exclusively for military and their families coming from 22 countries of the world detached in Naples, the historical, gastronomic and cultural excellences of Campania.

A friendly and relaxing way to introduce to newcomers the best the territory can offer as the true Neapolitan pizza. The True Neapolitan Pizza Association this year, for the first time, has been at the event with the Vice President Lello Surace, three ovens, hundreds of pizzas baked all day long by Roberto Morotti, Rosario Piscopo, Gennaro Langella, Fabio Selva and the Salvatore Grasso historic pizzeria Gorizia.
Several laboratories "mani in pasta", held in two languages, for adults and children who wanted to approach the world of pizza so different from the one consumed in the various countries of origin.