"MFE6 - Masaniello" by Manna Forni is the new professional electric oven approved by Associazione Verace Pizza Napoletana.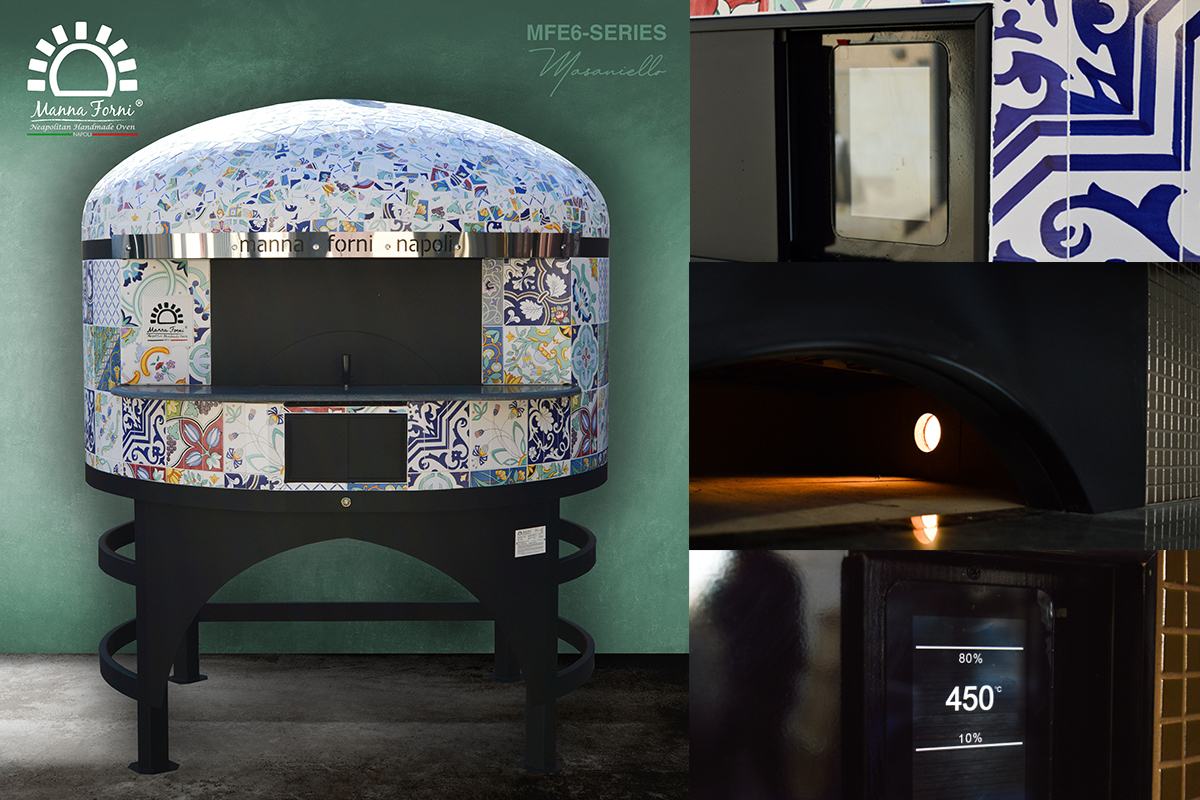 The oven was appoved after a long process of testing during which it was subjected to numerous tests, both at low and high pace of work, up to the simulation of the Saturday night work of a successful pizzeria.
In approving the electric oven, the Green change started in many countries around the world was taken into account. In this moment, it is even more necessary to adopt choices in favor of ecology and environmental sustainability, that are consistent with the path made during the years by the Association. "Same design, same cooking times, same result! - declares Fabio Di Stefano, CEO of Manna Forni - From conception to the realization, this is how our Neapolitan electric oven comes to life, equipped with armored resistances with independent temperature management of the top and cooking surface, different settings for switching on, operating and switching off remotely via Wi-Fi (optional); designed to reach operating temperatures of up to 550 °, cooking chamber built with refractory bricks and cooking surface made of Biscotto di Sorrento. The right compromise between the old and the new, Masaniello MFE6 has been conceived to obtain a result to live up to the real Neapolitan pizza by setting cooking parameters such as 420 ° C of average temperature, 25% of cooking surface resistances power and 75% of the top power resistances. "From today, the pizzerias that have chosen or will choose Masaniello will be able to join the Association and boast the Neapolitan Pizza "Forno Elettrico- Electric Oven" table.